Here is a picture of the front: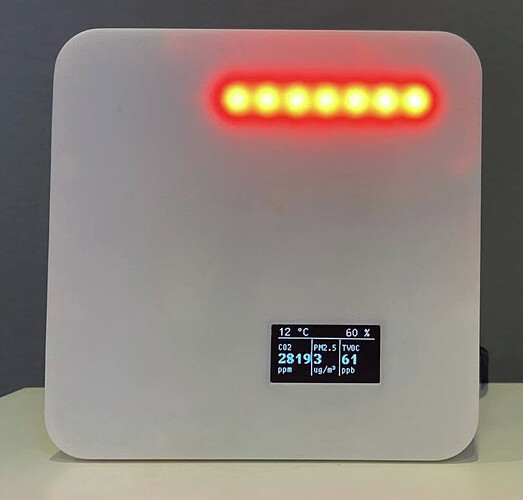 It includes an optional LED Strip that shines through the enclosure and could be added relatively easily.
@klausman What would be the advantage to not mount the PMS sensor on the PCB? Would you still put the PMS inside the enclosure? To be honest I do not really understand the reasoning behind your comment.