The Senseair S8 sensor has an automatic baseline calibration (ABC). This means that it looks for the lowest value of the CO2 in the last 7-14 days and resets itself to this value. So it assumes that the room that you have the sensor in gets outside CO2 values every week or so.
Sometimes, especially in newly build sensors, the CO2 value can be totally off. This will fix by itself by waiting for 1-2 weeks until the baseline calibration kicks in. However if you want to manually force a calibration you can do so as well by following these steps:
Power on the DIY air quality sensor
Make sure you have outside CO2 levels around the sensor. Best you do this calibration outside. Also make sure the sensor was surrounded by outside CO2 levels for at least 15 minutes.
Use a jumper cable (male to male) and connect the bCAL_in pin of the Senseair S8 to the Ground (e.g. the GND pin on the Wemos)
Connect them for more than 4 seconds but less than 8 seconds. It is very important that you exactly hit this range. So I recommend using a stopwatch and time 6 seconds.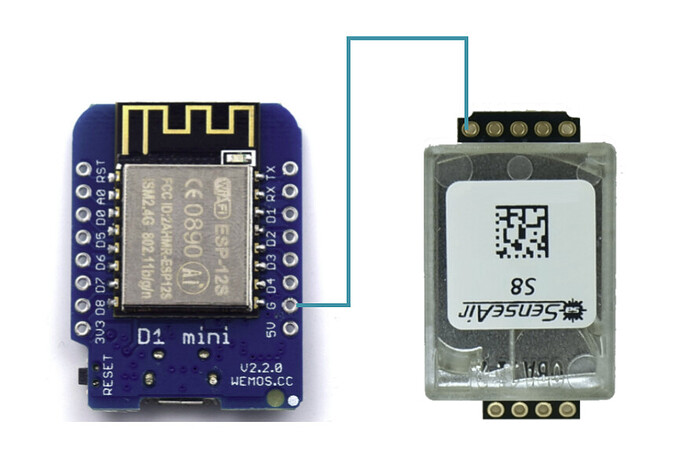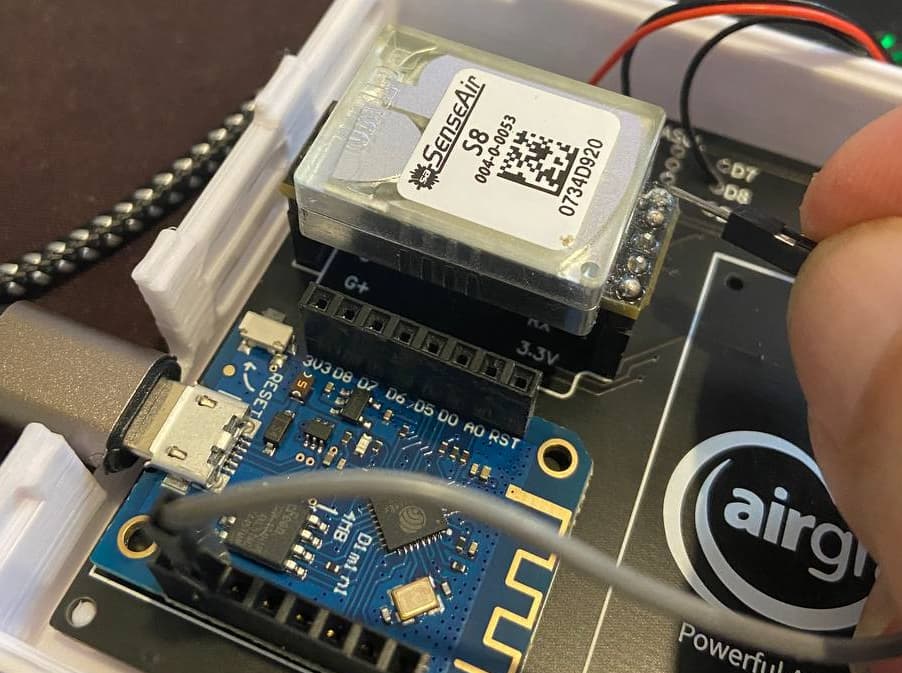 By the way, if you hold the connection for more than 16 seconds it will calibrate to a Zero baseline. So make sure you not holding it too long.
Sometimes it takes a few tries until the calibration is successful.